Somos un grupo que presta servcios integrados en varias especialidades de manera directa o través de nuestras subsidiarias/We are a full-service organization, with a number of specialities within our group and its subsidiaries.
MULTIGROUPE
Servicios de Consultoria / Consulting Services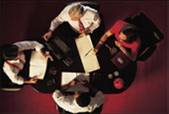 Asesoría en procesos de licitación pública de Terminales Portuarias, Intermodales y Multimodales.

Asesoría para el desarrollo de nuevas terminales (investigación de mercado, etc.), adquisición o establecimiento de alianzas (contratos de operación, etc.).

Asesoría Financiera en materia logísitca y de operación de terminales (elaboración de proyecciones y estudios de factibilidad).

Asesoría Legal en materia portuaria y temas relacionados con terminales y transporte (concesiones, permisos, contratos de cesión parcial de derechos y obligaciones, impacto ambiental, contratos colectivos con síndicatos portuarios, etc.).

Diseño de Programa de Seguridad PBIP (ISPS) para Instalaciones y Terminales.

Diseño de Marcos Operativos y Manuales de Procedimientos para Terminales.

Selección y Capacitación de Personal (ramos logístico y terminalero).

Consulting during Public Auctions for the Port, Intermodal and Multimodal Terminals.

Development of new facilities or terminals (market research, etc.), acquisitions, mergers or strategic alliances (operating contracts, etc.).

Legal consulting in Terminal (Port, Intermodal and Multimodal) and Tranportation fields (concessions, permits, enviromental, stevedore union labor contracts, etc.).

Design of ISPS Security Program for Facilities and Terminals.

Design of operating and procedures manuals for Terminals.

Personnel selection and training (for logistics and terminal operations).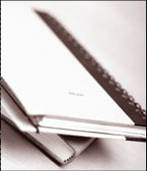 LOGISTICA MULTIGROUPE
Servicios Integrados de Logística/
Integrated Logistic Services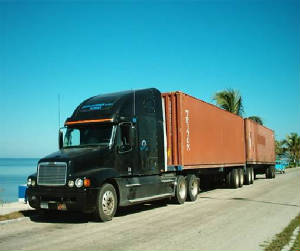 Servicios Puerta a Puerta para carga general (unitizada, paletizada, saquería, super bolsas, vehiculos, maquinaria, etc.), contenerizada (FCL y LCL), granel agrícola, granel mineral y líquidos a granel.

Revisión de la documentación (facturas, BL's, certificados, inspecciones, etc.) requerida para sus gestiones de comercio exterior.

Despacho Aduanal.

Supervisión y rastreo de embarques con reportes diarios y en tiempo real.

Contratación y coordinación de surveyors en origen y destino (calidad, cantidad, draft survey, etc).

Consolidación, Desconsolidaicón, Previos, Ensacado, Empaque, Embalaje, Etiquetado, Marbeteado, etc.

Maniobras y servicios de almacenaje en Puertos, Terminales e Instalaciones fiscalizadas y no fiscalizadas.

Tranporte Aereo, Terrestre, Ferroviario y Marítimo.

Proyectos Especiales de Carga (carga con exceso de dimensiones, reubicación de industrias, etc.).

Suministro de combustibles marinos e industriales (solo en Manzanillo).

Door to Door Services for general cargo (bulk, breakbulk, jumbo bags, vehicules, machinery, etc.), container cargo (FCL & LCL), grain in bulk, mineral bulk and liquid bulk.

Document review (invoices, BL's, certificates, surveys, etc.) for compliance with import and export requirements.

Freight Forwarding & Customs Brokerage.

Surpervision and tracking of shipments with daily reports and real time status.

Hiring and coordinating surveyors at origin and destination (quality, quantity, draft survey, etc.).

Cargo Stuffing, Stripping, Labeling, Lashing, Securing, etc.).

Stevedore-terminal and warehouse services in Ports, Terminals and other facilities in-bond and non-bonded areas.

Shipping cargo by Air, Land (both rail & truck) and Sea.

Special Project Cargo (oversized cargo, industry relocation, etc.).

Bunker and Industrial Fuel supply (Manzanillo Only).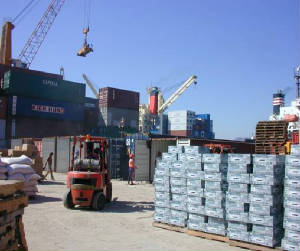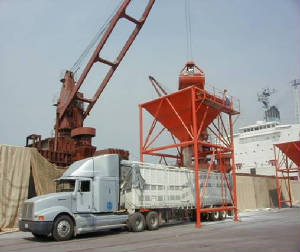 TERMINALES MULTIGROUPE
DISEÑO, CONSTRUCCION Y OPERACION DE TERMINALES/
TERMINAL DESIGN, CONSTRUCTION AND OPERATION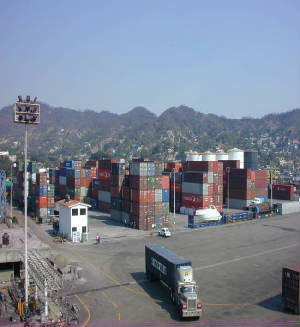 Terminal Manjalba 2005/Manjalba Terminal 2005
Diseño de terminales portuarias, intermodales y multimodales con o sin Recitno Fiscalizado.

Estudios de Impacto Ambiental.

Construcción de Terminales (Proyectos llave en mano).

Supervisión de obras con servicios de laboratorio certificado (EMA).

Operación de Terminales para operadores nuevos y experimentados sin experiencia en el mercado local.

Design of port, intermodal and multimodal terminals and warehouses with or wihtout bonded warehousing.

Enviromental Compliance Study.

Terminal Construction (Turn Key Projects).

Contractor supervision with certified lab quality control (EMA).

Terminal Operation for inexperienced (new) and experienced (without local knowledege) operators.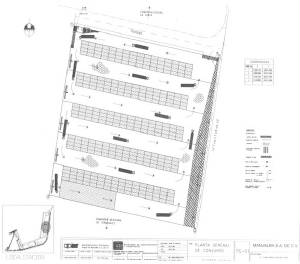 Proyecto Terminal Manjalba/Manjalba Terminal Project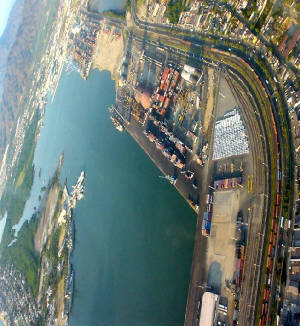 Terminales de Contenedores y Liquidos 2006 / Container & Liquid Terminals 2006.